No nothing nail related today. I'm going to try to have not only nail polish related posts, they will probably mostly be about geeky stuff and cats or whatever I'm obsessed with at the moment.
So I hope I'm not scaring the nail polish lovers away. o.O
The first actorspotting post can be found
Here
!
Patrick Gallagher.
Plays both Ken Tanaka in Glee and also Chow in True Blood.
Was in both Stargate SG-1 as a Jaffa Commander and in Stargate Atlantis as some villager.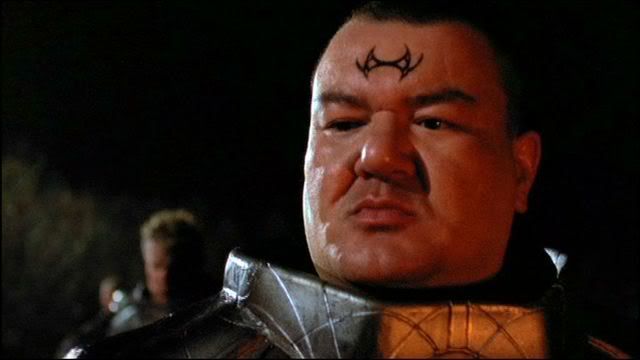 If I remember correctly he died.. Both times...
Morena Baccarin
Super Evil Ori/Human!
Another Firefly actress: Jewel Staite
I will always see her as the cute girl in Firefly so it was a little difficult to see her play another role, but I got used to it.
And lets not forget Jason Momoa who plays in Stargate Atlantis, hunk of all hunks, he is quite prone to be shirtless (I'm not complaining).
People know him probably better as Kahl Drogo in Game Of Thrones or as Conan The Barbarian.
Omnomnom... >.< He is so cute and cuddly in Stargate, compared to the other hunks he plays.
If you want to watch Stargate but don't know in what order and where to start, here is a great list
Full Stargate Series Viewing Order
.
I was thinking of making more posts like this, I start to watch some series and I get obsessed!! I'm almost finished with Stargate Universe, its a lot different from SG-1 and Atlantis and a lot more depressing but I still like it, if you just don't compare it to the original then you're fine. I get a little lost after finishing a really great series and sometimes I have to "mourn" for a few days until I find something else.
So series I intend to watch after Stargate:
Supernatural
Star Trek (from beginning)
Fringe
Torchwood
those are on my list at the moment.
So tell me what are you watching at the moment?? Something I should put on my list??
Suggestions are always welcome :)
And tell me if you would like to see more posts like this:)
Happy Friday!